As a merchant on phoonePOS, do you know you can boost your income, just by referring people to also Sign up. Remember, every merchant Signs up with N10,000.00 for the complete bouquet that offers opportunities for Agency banking services.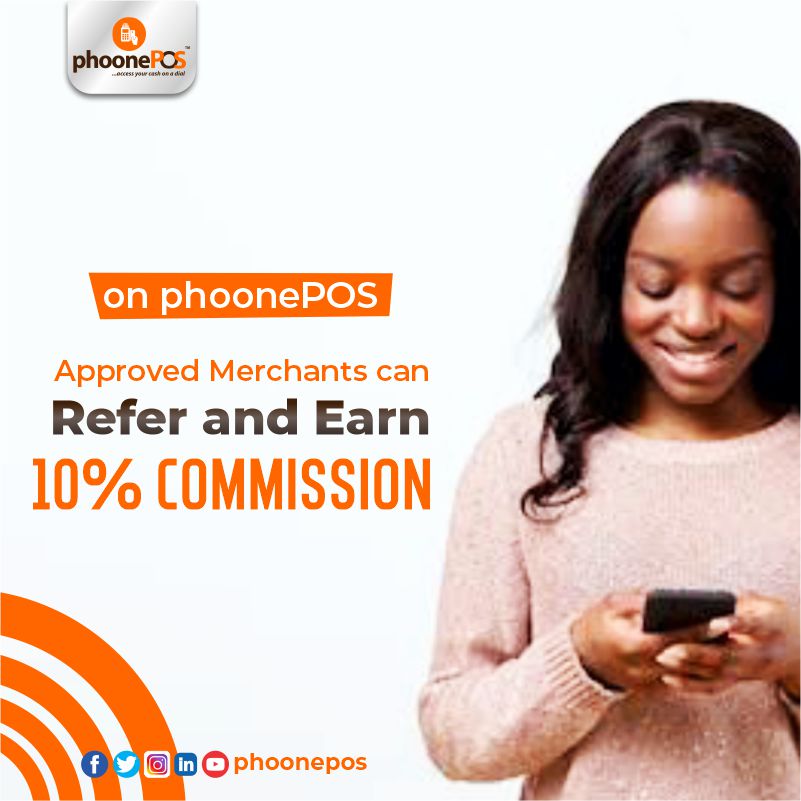 Once you Sign up on phoonePOS, a unique referral link is automatically generated and sent to your registered email address with us. Once you have convinced someone to Sign up, you just copy your referral link and share with the person. That is the same referral link you will share with everyone, it does not expired and its unique to you.
Once the people you refer complete their Sign up through your link and they pay up and their account is approved, a 10% bonus of that amount is automatically credited into your account with us, which would boost your trading account.