We know people will be wondering about how to use mobile money in Nigeria. For our service, phoonePOS, there are various services we offer on this service.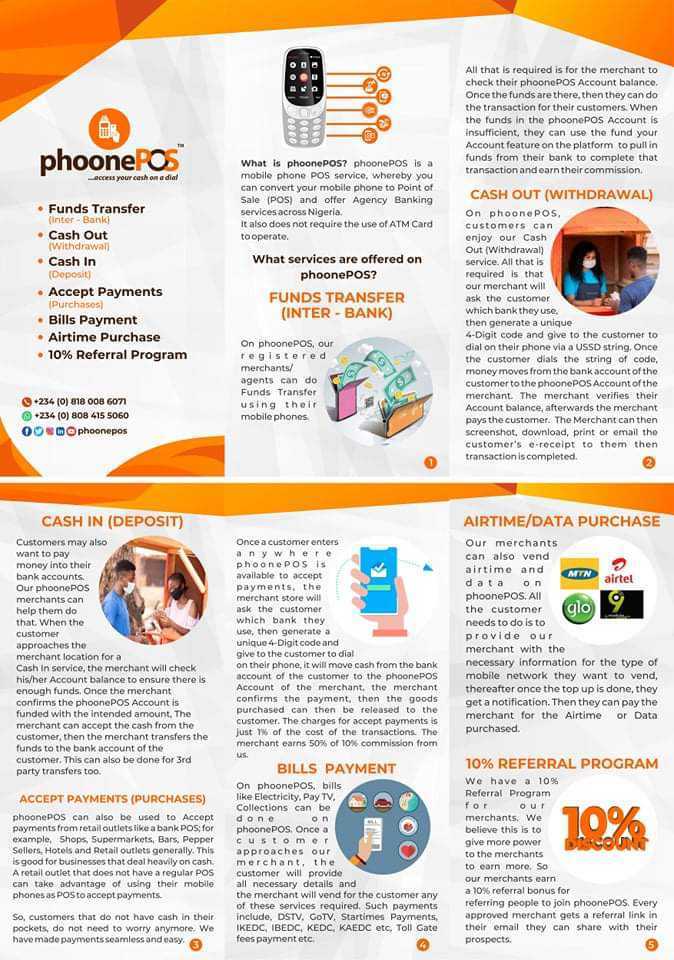 ACCOUNT OPENING & ATM CARD ISSUANCE; Zenith, Wema, Stanbic-IBTC, FCMB
We have relationships in some banks in Nigeria, where we either serve as Aggregators or Super Agents to the commercial banks. This relationship permits merchant Signed up on phoonePOS to open bank accounts and request for ATM Cards on behalf of customers they open bank accounts for. Our merchants earn commissions for transactions they do on the POS terminals of these banks we partner with and also earn commission for every bank account they open on behalf of our partnering banks.
FUNDS TRANSFER (INTERBANK TRANSFERS)
It is important to know that Funds Transfer is an example of an electronic funds transfer example in the Mobile money operations in Nigeria. What this implies is that our merchants can carry on Funds Transfer services and earn various commissions and CashTokens, when the merchants complete a number of transactions. When they earn this CashTokens, it allows them win between N5,000.00 – N1 Million in a raffle draw that shows on a National Television every Friday of the week.
CASH IN (CASH DEPOSIT)