The Art of Technology Lagos 3.0 event held last week on the 3rd – 4th December 2021 with the theme "Funding and A Connected Lagos".
At phoonePOS Technologies, we take matters of industry collaborations and networking very serious. It was in this light, our Founder/CEO attended the event just to ensure we have phoonePOS Agency banking brand out there in the public.
Attached here are sights of our Founder/CEO at the event.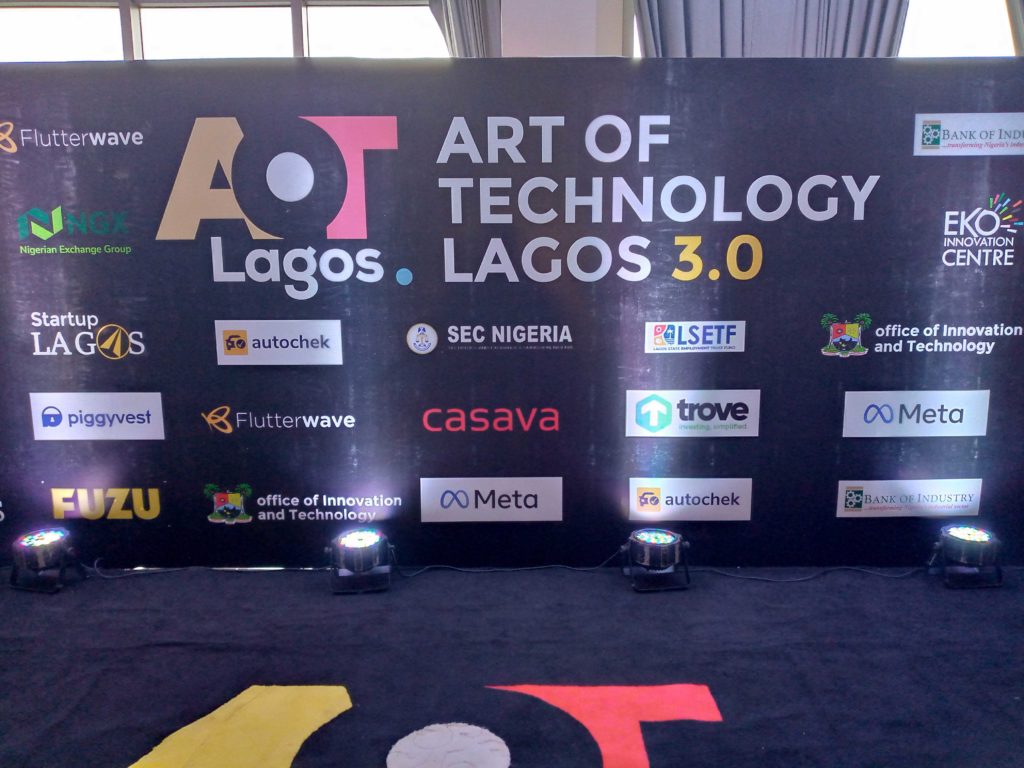 Again, the journey of putting out the phoonePOS brand out there in the public space, especially with our social media advertising campaign since November 2021 has been an interesting one. We have had new merchants Sign up to phoonePOS. We even went as far as giving out a 50% discount promo to celebrate the birthday of our Founder/CEO, which was on November 18, 2021. The promo ended on the 30th. November, 2021.
However, a very interesting twist is some of the feedbacks, feelers and body language we have gotten and we are learning from those experiences. One of them largely has to do with the issues of Trust or trusting our brand, phoonePOS; especially in a country where there is a trust and integrity deficit.
IS phoonePOS NOT A SCAM?
The answer is a Capital NO. In the Nigerian environment, its very common knowledge that people would think anything that they come across and do not understand, maybe termed as a Scam. However, from the orientation we have, we would never be involved in anything of such. If you read about the profile of our Founder/CEO, after 5 years of service at First Bank of Nigeria Plc, he decided to resign from that job and start a journey of entrepreneurship. That is to say, he already understands what honesty, ethics and integrity are, as his watchword. So, when you are looking for a reliable mobile money app in Nigeria, look no further, phoonePOS has what it takes to deliver quality services to you.
You may also be wondering how to register mobile money in Nigeria, Let us also let you into some information you don't know about mobile money license in Nigeria. Do you know that to become one of the mobile money operators in Nigeria, you will pay N2 Billion (Two Billion Naira Only) to the Central Bank of Nigeria (CBN) to get an Approval In Principle (AIP)? that is to tell you that not just anyone can come into this space without the appropriate licensing that is required to commence operations. For us to be able to operate as a company and bring this service to you, a lot has gone into the works. In view of the review and viability of phoonePOS, we have a license partnership agreement with a bigger organization called Chams Mobile Limited, a subsidiary of Chams Plc is among the list of CBN licensed mobile money operators in Nigeria. This is a 35 Year old company based in Lagos, Nigeria. So, that tells you we have taken care of our licensing requirements.
In addition to this, is the fact that for us to also be able to operate, we needed to have an acquiring
bank. In our operations, Guaranty Trust Bank (GTB) is our acquiring bank for all our transactions. If this was not concluded, we would not have been able to also operate.
We have decided to write about this, just to give you an idea of what it has taken to bring this service to you and also appeal to the minds of our prospective merchants that maybe wondering if we are a scam or incase they are wondering if we are a licensed organization or not.
We at phoonePOS know that, we need all you all as our partners in driving this brand. We will continue to do our best, as we ensure to always serve you better.
We wish you a happy holiday ahead.